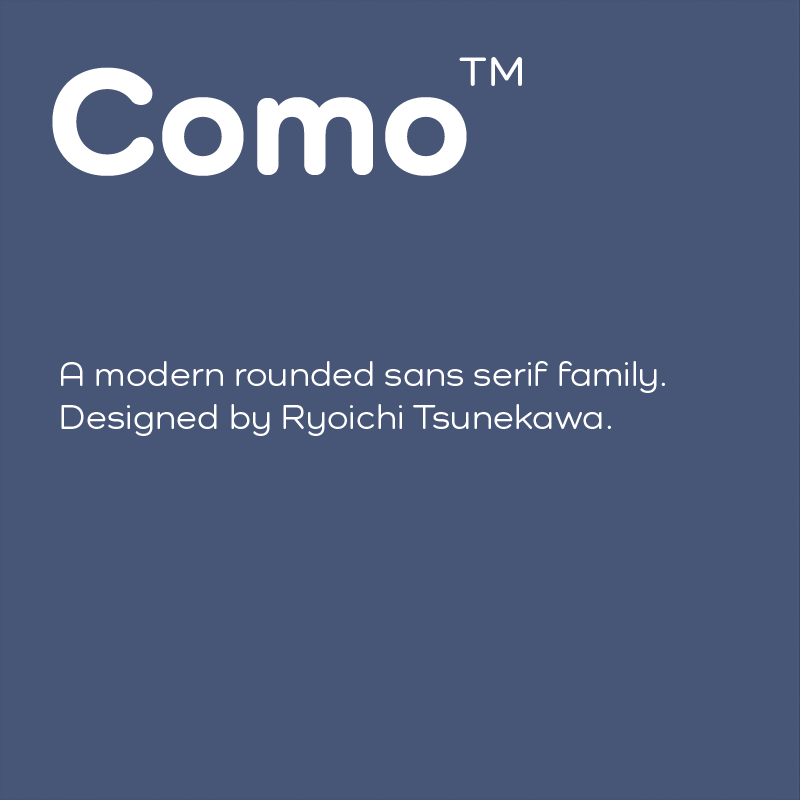 Como is a modern rounded sans-serif family designed by Ryoichi Tsunekawa, and the whole family consists of 8 weights from ExtraLight to Heavy. 
The basic skeleton of their letterform was designed geometrically, and their ends were rounded out. The sophisticated geometric design gives them universality, neutrality, and a sense of unity for the use in all media, all purposes. 
And their large x-heights makes this family legible and readable. While at the same time, the rounded ends characterize this family, and it makes them very friendly and natural. This rounded feature will also accentuate your design work moderately. 
Como supports almost all European languages: Western, Central, South Eastern Europeans, and Afrikaans. 
And superior figures, inferior figures, denominators, numerators, and fractions can be accessed by using OpenType features.​​​​​​​