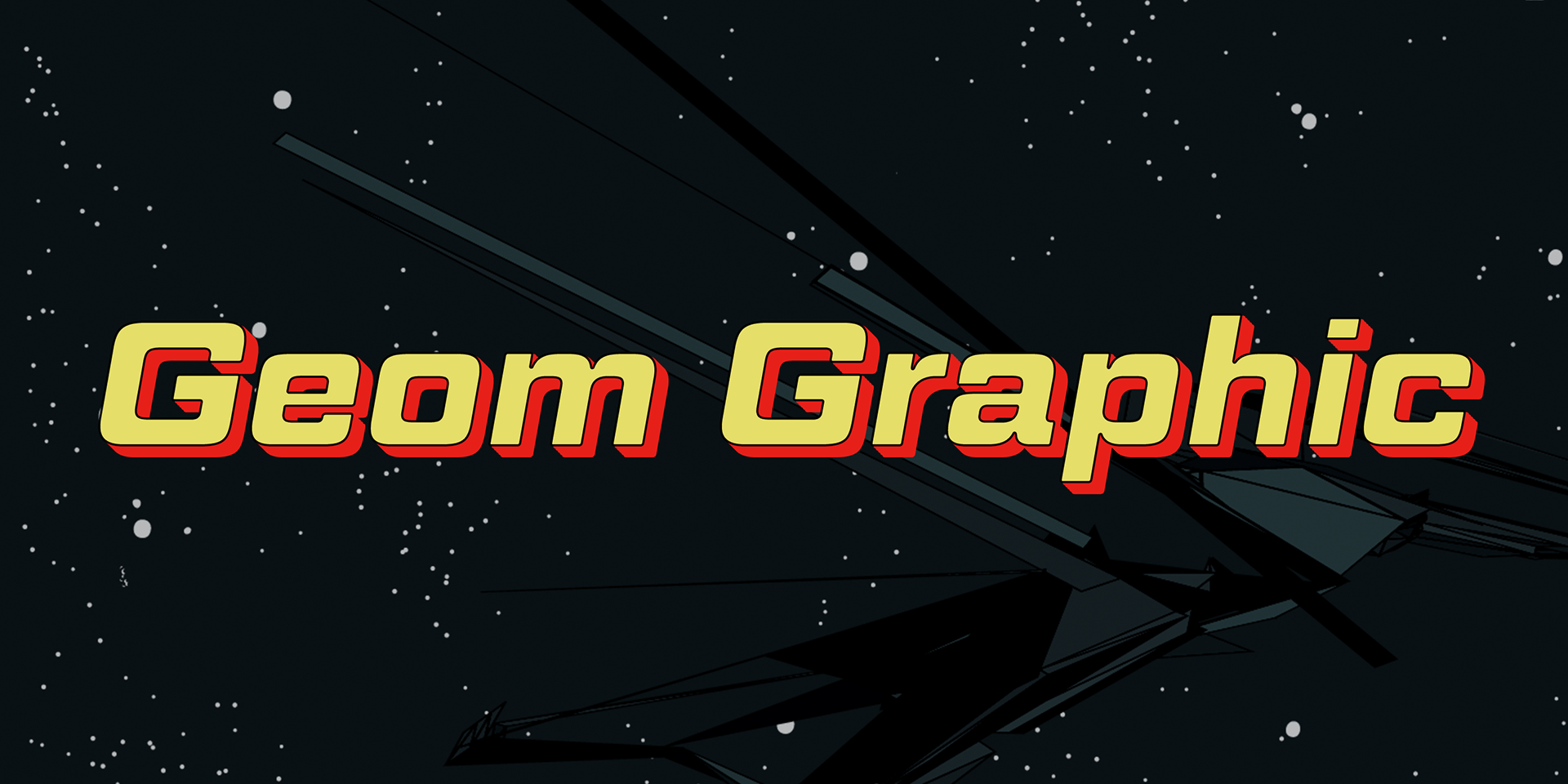 Inspired by Japanese robot animations in the 80s such as Gundam and Ideon, Geom Graphic is a square geometric sans serif for a wide range of usage.
The family gives an impression similar to Eurostile but is more squared and geometric.
The letterforms of Geom Graphic are designed slightly rounded to appear natural, warm, and retro. 
This family consists of 4 weights with matching Italics. The wide range of languages is designed targeting use for futuristic products of game, movie, logo, and so on.​​​​​​​